Display Coolers
---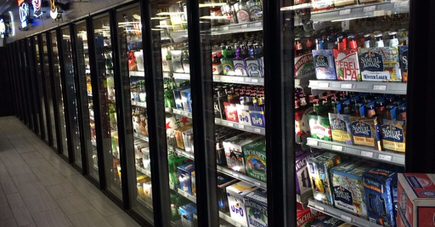 By combining glass doors and storage space in one unit, Knox Refrigeration's Walk-in Display Coolers optimize space while efficiently maintaining product temperature.
From the moment you call, one of our friendly and knowledgeable sales and customer service team members will guide you through the complete design and installation process. We will work closely with you to fulfill all your cold product requirements by maximizing all available display and storage space.
Our total commitment to every customer has earned us accolades and many repeat customers over our 28 year history. Once your walk-in is fully operational, we will periodically contact you to verify your equipment is performing to your high standards and you are completely satisfied.
All refrigeration units are constructed with state of the art, energy efficient materials designed to save you money!
All walk in coolers & freezers are custom built to your specifications
Allows for ample storage of products, while displaying products to customers.
Energy savings: Highest insulation value with high density urethane (R-34) to saves hundreds to thousands each month on electric.
Variety of glass doors and shelving options to display product to customers in an attractive and convenient way.
Optional gravity flow shelving increases shelf capacity by up to 300%, keeps merchandiser front-facing making stock always look full, and significantly reduces restocking labor.
Energy efficient refrigeration systems with QRC (Quick Response Control) that automate your equipment and save energy.
Expandable for when your business grows or moves.
Gravity flow shelving offers easy restocking and keeps the customer facing reach in doors full.
Additional stock space can be incorporated behind product display shelves keeping product cool and ready for restock.
Energy Savings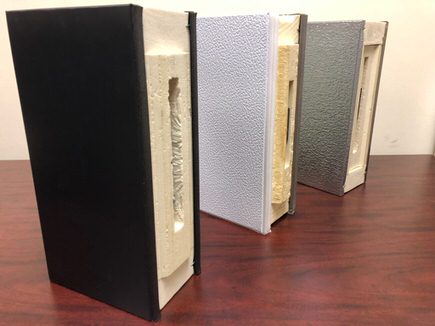 Polyurethane panels have the highest insulation value (R-Value) in the industry. Better insulation means lower energy bills, helping you save money.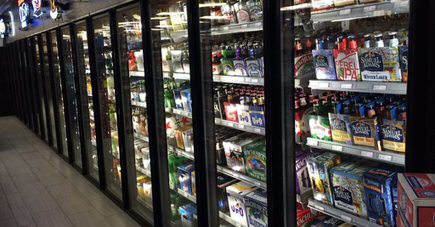 Our glass display doors are triple pane for the best insulation, with a variety of sizes, styles and colors depending on your store layout.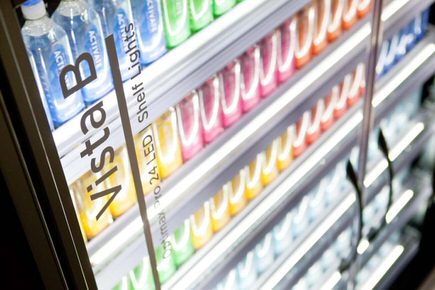 With over 100,000 hours of life, LED lighting on your display doors is the best way to highlight your product while lowering your energy bill.
---
Speak to a commercial refrigeration specialist now: